COOKING CLASS IN TOURS
Enjoy a cooking class in Tours in the Loire Valley. In the center of Tours and near the Loire, follow a cookery class in modern and fully equipped kitchens. Follow the directions of the chef and prepare complete menus with varied recipes while making you happy. World cuisine, nutrition / wellness workshop or themed menu: choose your cooking class and, thanks to the seasonal products, introduce yourself to french gastronomy by preparing dishes worthy of the greatest chefs. This cooking class in Tours, Loire Valley is offered to beginners and passionate amateurs.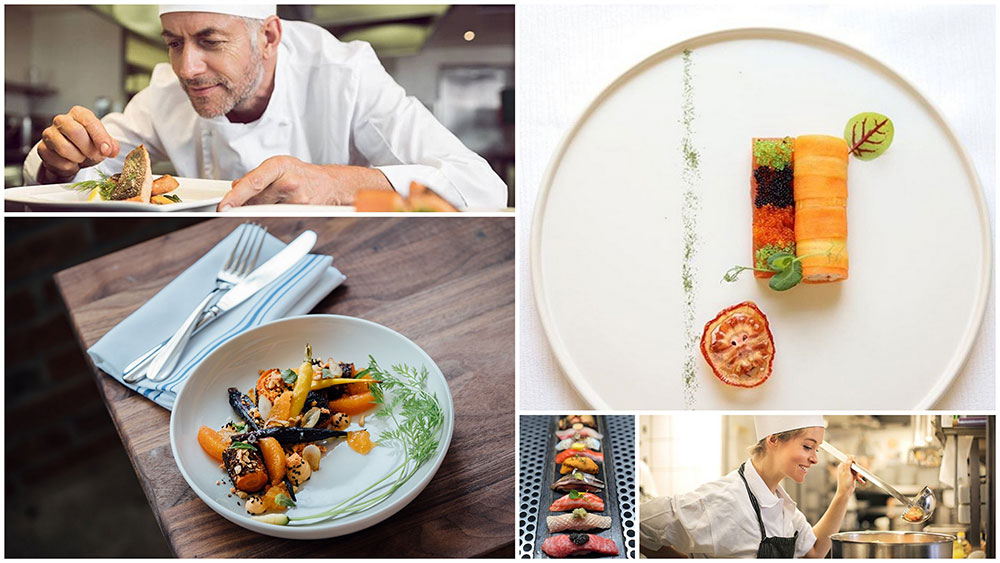 We offer 3 options to choose from: Cook for pleasure 2h or Chef's menu 2h30 or Gourmet menu 2h30.
COOKING CLASS IN TOURS, LOIRE VALLEY
2 options for this cooking class in Tours
1/ Private cooking class in Tours
The cooking class is just for you. the class is privatised for yourself. As it is private, the class is done exclusively in english and at your selected date.
Price: 250 euros for 2 people for a 2 hours cooking class. Enquire if you are interested in the other classes (price may vary).
2/ Cooking class in small group
This cooking class is set-up by the chef, and will reunite various people who have bought this class. The dates are picked up by the chefs and you can select one of the dates, but it may not be the one most suitable for you. Also, the cooking class is done in english, and in french, as there may be french people in the class as well. If this is ok with you, this is a cheaper version of the private cooking class in Tours.
Price: 40 euros per person.
Enquire if you are interested in the other classes (price may vary).
When in small groups, you can be up to 8 people.
Enquire below for dates.
COOKING CLASS IN TOURS
Rendez-vous in the center of Tours to meet your professional chef. In modern and fully equipped kitchens, put on your apron, put on a toque and discover the recipe of the day.
Depending on the theme chosen, cook tapas, Thai menu or Bo Bun for a world tour of gastronomy or decline several recipes according to a fresh and seasonal product. Develop tasty and balanced recipes to eat well while making you happy.

Take a seat alongside the chef who specializes in the chosen theme. Follow his directions and he gives you tips and tricks to easily reproduce recipes at home and treat family and friends.

Depending on the workshop chosen, finish your cooking class by tasting your dish on site in a friendly and warm atmosphere or take your preparation home.

Exemple of a 2h cooking class menu:
Make a full menu or decline 3 recipes around a theme. Several themes according to schedule:
Chic Summer Picnic: Tomato Cilantro Fish Terrine – Spring Basil Chicken Rolls – Mini Rillette and Chive Mini Cakes
Bugers Party: Mini beef burgers, old cheddar, stewed red onion and arugula – Goat, pepper and eggplant mini burger – Mini veal burger, tomato confit and mozzarella
Summer salads, full meal! : Couscous salad, 2 zucchini, chickpeas, mint – The authentic chicken Caesar salad – Nectarine salad with large shrimps, avocado
Bo Bun: House nems with stuffing preparation, rolling and cooking – Bo Bun with rice vermicelli, sliced ​​beef, onions, spring rolls, peanuts
Tapas, return from Spain: Mini pies squid and chorizo ​​- Croquettes serrano ham and manchego – Tortilla
Italian gratins: Melanzane parmigiane with fried aubergines, tomato sauce, basil, parmesan, mozzarella; all baked gratin – I Cannelloni di magro with homemade pasta rolls, stuffed with pork and spinach, tomato, sage and scamorza Italian cheese
Risotto: Treviso parmesan risotto and sliced ​​can – Risotto quinoa with mushrooms and pecorino – Creamy risotto with roasted plums and mascarpone
Thai menu: Thai breaded shrimps – Thai vermicelli salad – Chicken rice and lemon basil
(Non-exhaustive lists)
COOKING CLASS IN TOURS – THINGS TO KNOW
Participants in small group: up to 10 people.
Dates
All year.
Location
Tours, Indre-et-Loire, 37, Center-Loire Valley, France.
ENQUIRE