COOKING CLASS IN DIJON – BURGUNDY
Take a cooking class near Dijon. Have fun while learning in a warm cooking workshop and in a casual atmosphere. Our chef, cook, pastry chef and sommelier, offers to share his know-how, experience and passion. Bring new techniques, new recipes and enjoy on the spot a good glass of wine. A fun and gourmet evening in perspective with this cooking class near Dijon in Burgundy.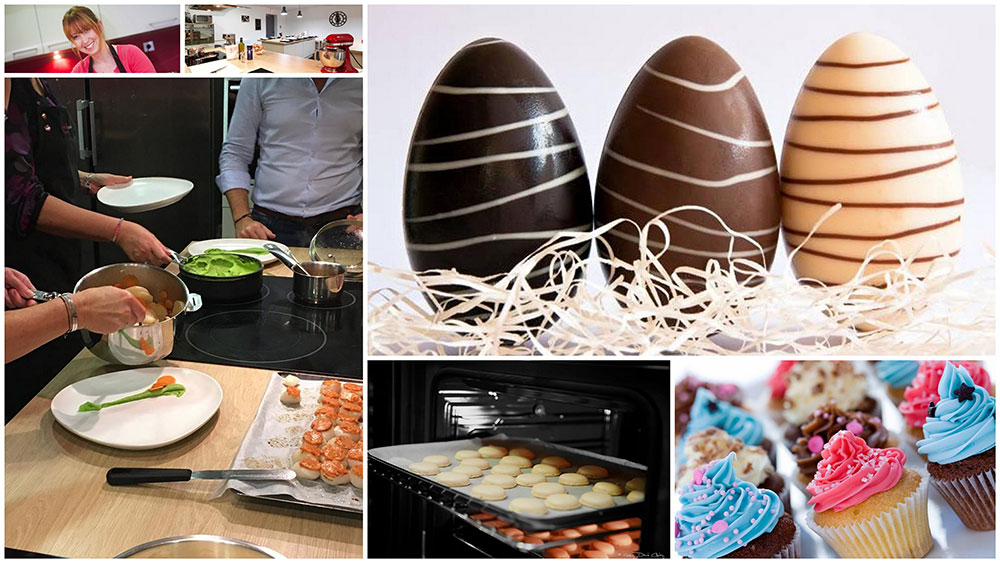 We offer only private cooking classes in Dijon
Private cooking class in Dijon
The cooking class is just for you. the class is privatised for yourself. As it is private, the class is done exclusively in english and at your selected date.
Price: 450 euros for up to 6 people – 3 hour cooking class
Cooking class in Dijon
Ready to cook in Burgundy? With this course, the kitchen will have no secrets for you.
You are welcomed by the chef in her warm and modern kitchen workshop.
Put on your apron and prepare a menu around a theme, a country or a product. It's go! for 3 hours of cooking!
At the end of the cooking class and to top off your efforts, enjoy your preparations around a good glass of wine.
The menus to prepare are the result of original ideas, simple to prepare and good to taste. Our chef reveals her secrets and tips.
You will leave home with the recipe cards of the cooking workshop of the day.

As an example, on the theme verrine and siphon:
Endive salad and country ham, Roquefort mousse
Cream of pumpkin soup, cream of bacon
Frayed duck confit, celery espuma
Minestrone of exotic fruits, emulsion of coriander
Small chocolate cake, orange espuma
Cooking class in Dijon – things to know
Dates
This cooking class near Dijon in Burgundy is feasible throughout the year, at your preferred date.
Location
St Appolinaire, Côte d'Or, 21, Burgundy, France.
Dijon at 10min.