COOK IN FRANCE
English cooking lessons in France with great and awarded chefs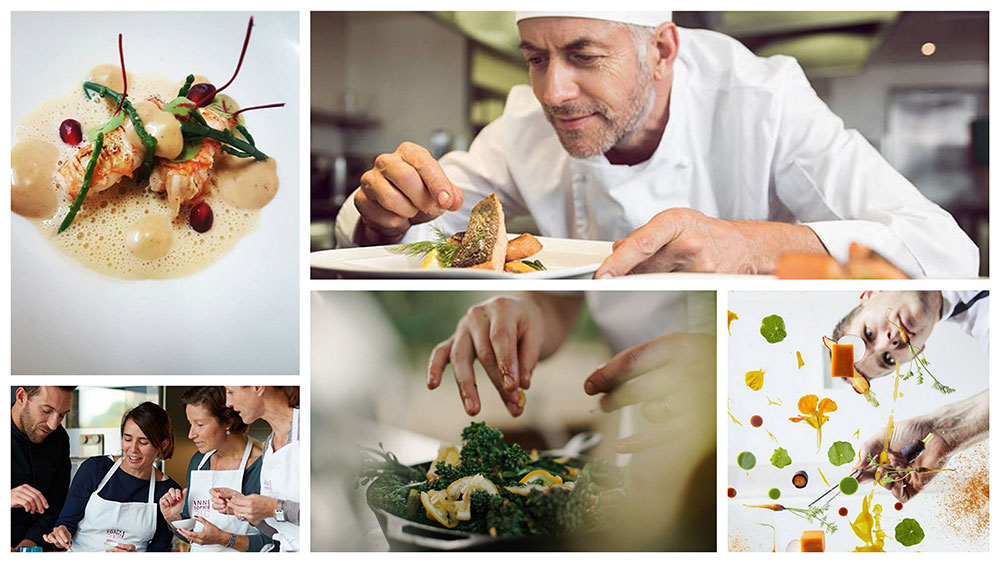 FIND YOUR COOKING CLASS IN FRANCE
COOK IN FRANCE
Enjoy a cooking classfor a few hours, half day or day with some of the best chefs in France. Take a cooking class at Alain Ducasse, or learn to cook at Anne Sophie Pic's cooking school in Valence… We also do specialized cooking lessons such sushi making, or molecular cuisine, and even cheese making in Paris!!!
France is a country of gastronomy and our talented chefs know how to make simple ingredients taste like magic. Cook in France, learn the techniques, the assemblages, the mixing of tastes, the setting, and then simply enjoy your meal amongst fellow cooking students with your chef.
Our key words are conviviality, good food and of course and nice glass of wine to top it all for your tasting.
Our cooking classes are done in various cities in France, in the kitchens of our chefs. Travel to Paris, Tours, Valence, Avignon, Lille, Lisieux, Dijon, and many more… Each kitchen is fully equiped and our chefs are ready to welcome you into their own world.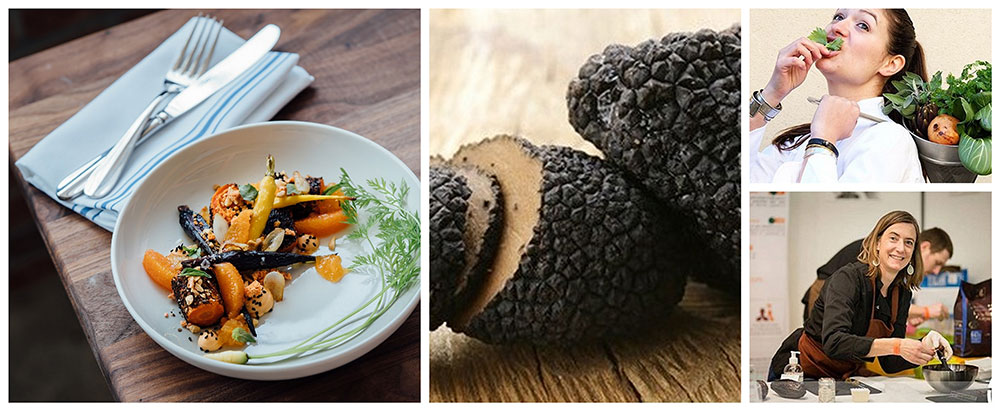 FIND YOUR COOKING CLASS IN FRANCE
COOK IN FRANCE – THE CHEFS
All our chefs are recognized by their peers, and some have been awared, by one, two and three Michelin stars. They share a passion for food, but also the pleasure of passing the knowledge onto others.
All our chefs are currently working in their restaurants, or dedicated to share their passion for food during these cooking classes. Some work exclusively for reknowned schools such as the ones of Alain Ducasse or Anne Sophie Pic, others have taken commitments in training schools for the youth.
All share the common passion for taste, technique and a work well done that translates well into the plate. More than a cooking class, it is a real experience.
COOK IN FRANCE – IT IS IN ENGLISH
All our chefs are French, but their english is good to fluent to manage the cooking lesson in english (but with an accent!). We understand that not everyone speaks French, so we have cherry picked within our pool of talented chefs the ones best suited to deliver the cooking class in english.
So As long as YOU can speak english, you will have no excuse not to learn how to cook like one of the best chefs in France.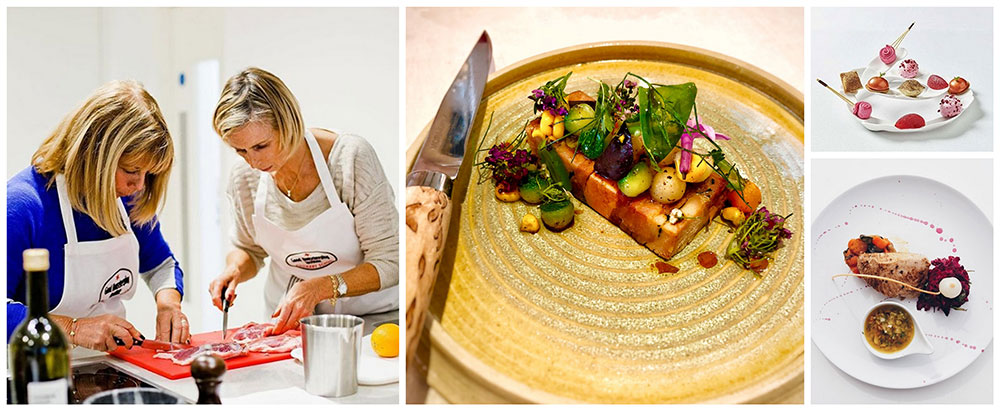 FIND YOUR COOKING CLASS IN FRANCE
LEARN TO COOK IN FRANCE – THE COOKING CLASS
The Group – It is more than a cooking class, it's a shared experience with the chef and the rest of the group. Our cooking classes in France can be done privately (1 to 1), or in small groups (your own private group or a shared experience).
Timings – Our cooking classes usually start either mid morning or mid/end of afternoon to allow for the preparation and cooking class, and then taking the time to taste: lunch or dine.
Dates of the cooking classes – Most dates are on request, our chefs can adapt to our schedules when you want to book for a private cooking class. If it the same if you want to bring your own group, you can select your date. If you wan to sign for a shared group (with other people), dates are specific and scheduled all year long. Simply contact us to check if we have availibility on these dates.
COOK IN FRANCE – ABOUT US
COOK IN FRANCE is a dedicated platform to promote the "art of food". We are part of Tematis, a leading french experience company. We promote tourism and what is good in France, amongst which, some of the best food in the world.
COOK IN FRANCE is designed to promote cooking classes in France, which are done in english, only.
Our head office is located in the North of France, near Lille, but we have cooking classes everywhere in France. And if you speak French, you can check out all our cooking classes in France by clicking here.
IT IS MORE THAN A COOKING LESSON – IT IS AN AUTHENTIC FRENCH EXPERIENCE